South Africa's flame grilled chickens and prawns love Peri Peri.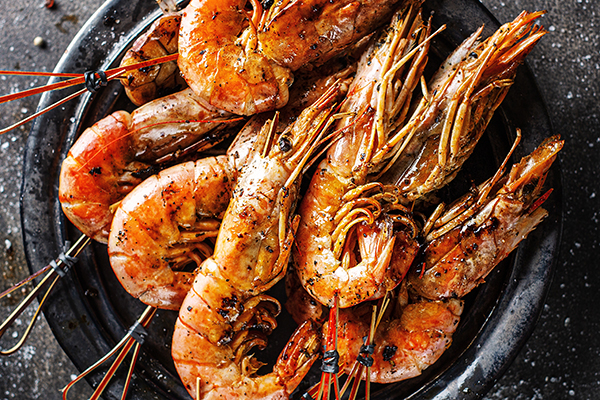 3 golden rules for perfect Peri Peri Prawns - the fire must not be too hot - dont overcook them - dont marinade them too long.
Make a mix of equal parts of lemon juice, Peri Peri sauce and vegetable oil. Paint onto the cleaned, skewered prawns and wait 5 minutes.
Flame grill prawns in small batches - no more than 10 at a time (otherwise you will lose control!). Pop them onto the grill, baste them once, turn, baste again and watch them like a hawk. Feel the tail - if it is slightly firm, count to 10 (for med prawns; 15 for larger prawns), turn, count to 10 and off.
The prawn grill masters always work in rows, from left to right - it is a little OCD, but it works!
Stash the cooked prawns in a warm dish with a lid and serve immediately with extra sauce on the side.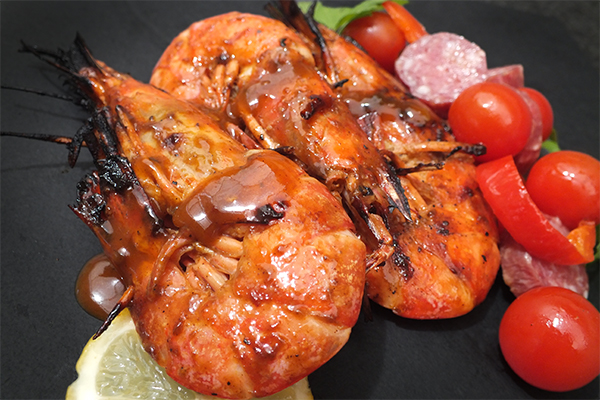 Locally, people often cook Peri Peri prawns and Peri Peri chicken at the same time.
Typical sides include (almost always), crispy, fresh Portuguese rolls, spicy rice, shredded lettuce salad with parsley and salad onions (dressed with lemon and olive oil), tomato salad that includes tomatoes, slivers of peppers, smoked sausage and sometimes even corn, and always, extra Peri Peri sauce and lemon on the side.
The earliest spicy rice we can recall was a risotto-like sticky shortgrain dish. However, long grain rice works as well. It is lighter and looser - but all good.
Finely chop a medium white onion and fry lightly in butter and olive oil mix to light gold. Add a small can of tomato paste, fry for another minute. Optional: add a half teaspoon of chilli powder or smoked chilli if you're looking for extra heat. Add a mug full of long grain rice and stir to coat; add 3 mugs of chicken stock (or vegetable stock if you prefer), bring to a slow simmer, put the lid on the pot, turn down the heat so it continues to simmer slowly and set your timer for the recommended cooking time on the rice packet. (Cooking time of long-grains vary tremendously across brands.)
Some people like to add some sliced smoked sausage 5 minutes before the end of the cook; others like to stir in fresh chopped tomato and parsley - up to you and your taste - enjoy!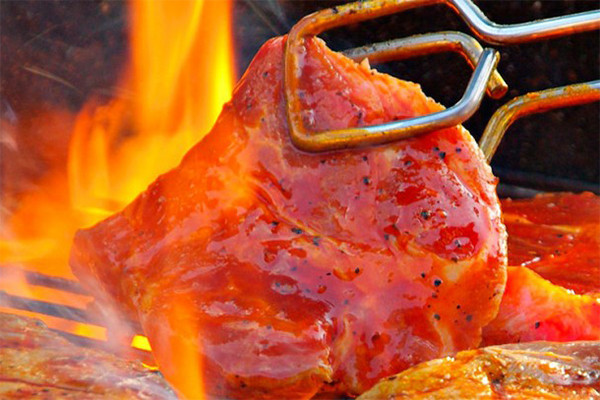 Peri Peri Chicken takes a little longer than the prawns... but it is so, so worth the effort.
Halve or spatchcock your chicken. Make the marinade - equal volumes of lemon juice, Peri Peri Sauce and vegetable oil.
Paint the mixture onto both sides of the chicken - make sure to reach every little fold and set aside to rest for at least half an hour.
The 'rule' for successfully grilling chicken is simple - indirect heat and be patient - it does take a little time (40 - 45 minutes). Frankly, you need to be a super-skilled grill master to get chicken perfect on an open flame grill. For the rest of us, a kettle bbq with a lid works.
BTW - when in doubt, use a meat thermometer to check the thickest part of the thigh and breast - 75&deg C is generally regarded as 'safe to eat'.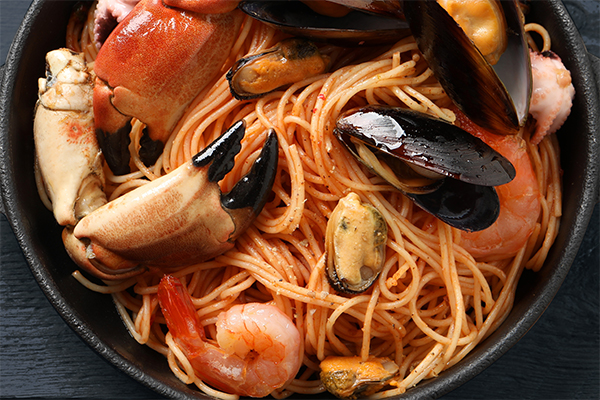 Peri Peri Sauce is a perfect dressing for Seafood pasta - with a squeeze of lemon of course!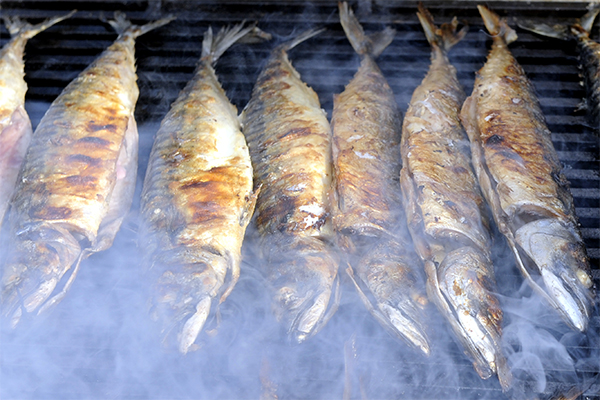 Smoking some oily fish? Serve it with Peri Peri Sauce on the side.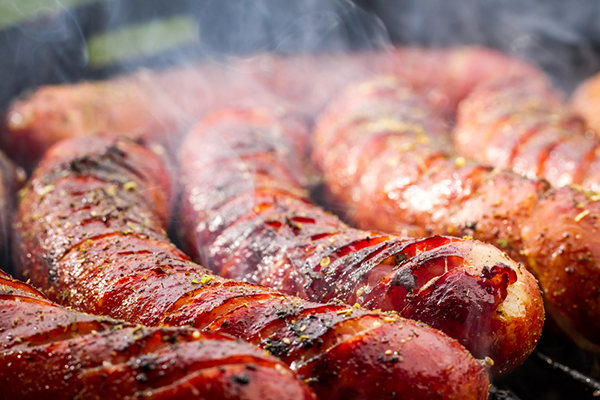 Speaking of 'smoke' - Peri Peri is amazing with smoked sausages too...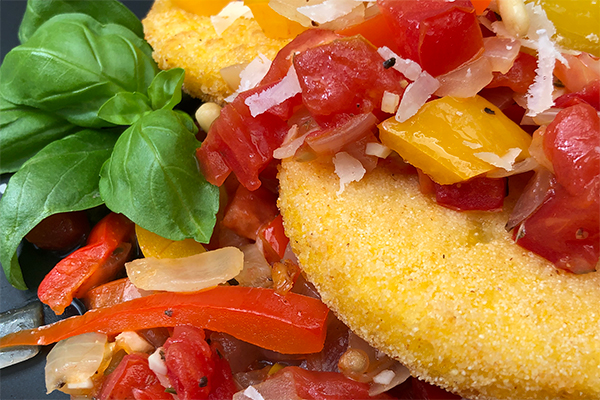 Fancy a little vegetarian number? Make some fried Polenta rounds and make a braise of onions, tomatoes and red peppers - add a slug of Peri Peri sauce and serve with grated Parmesan and a couple of florets of Basil.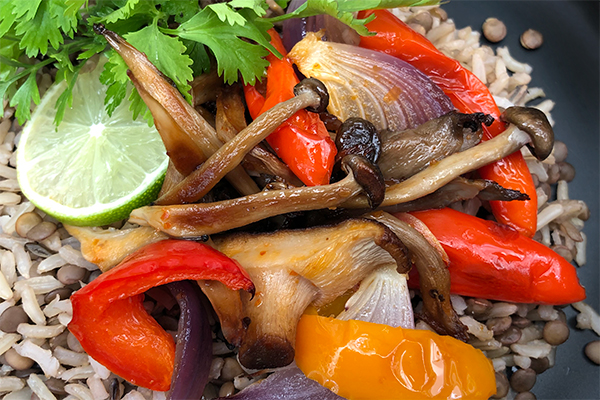 Peri Peri Sauce works really well with braised mixed mushrooms with red and yellow peppers and red onion petals on wild rice with lentils.
If you love hot and sour, you'll love Peri Peri and Peri Peri will love you right back!