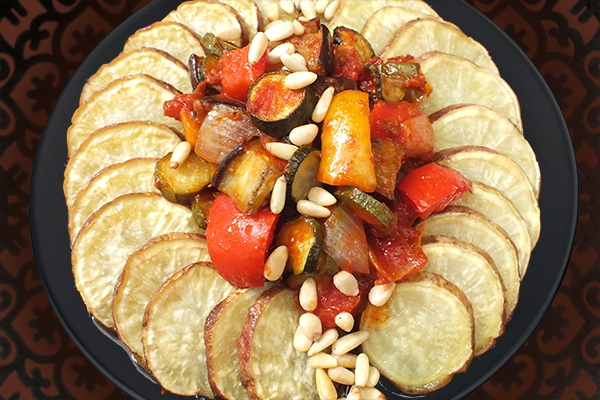 This sweet potato ring with a Harissa roast mixed veg center, is a very tasty show-stopper.
Thinly slice a couple of sweet potatoes and paint them well with sunflower oil on all sides. Lightly season with salt and arrange the sweet potatoes in a ring on an oven-proof dish.
Prepare some red and yellow peppers, petals of white onions, chunks of courgettes (or baby marrow) and aubergine. Sprinkle with oil, mixed with a little Harissa sauce and season to taste. IF the Harissa sauce is a little hotter than you would like for this occasion, add a half a can of chopped, peeled tomatoes into the sauce.
Bake the sweet potato ring in the oven at ±190&deg C until the sweet potatoes are tender and slightly crisp on the edges. This may take 30-40 minutes.
In a separate pan, roast the vegetables until tender. The vegetables cook faster than the sweet potato ring, so remove them from the oven as soon as they're done.
As soon as the sweet potato ring is cooked, pile the vegies into the center of the ring, drizzle on a few extra splashes of Harissa Sauce and garnish with toasted pine nuts or chipped almonds and present for serving.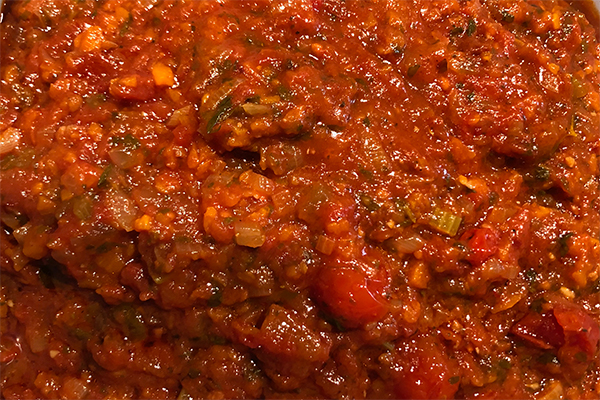 This sauce is the heart of many, many fine dishes.
Sadly, there are no shortcuts to excellence - however, the good news is that the base can be made well in advance (as in a couple of days) and if necessary, frozen for a week or two.
Finely chop (or coarsely process) white onion, carrot and celery. The classic ratio being 2:1:1, but for this sauce, we like to use just a little more carrot (for sweetness!).
Lightly sauté the veg in at least ⅓ of its volume of olive oil. The veg must not brown, just gently cook out.
Next, add a couple of cloves of crushed garlic, some salt, a little cinnamon, and a dash of origanum. Then, a tin or two (depending on the volume you're making) of chopped, peeled tomatoes, some fresh peeled, chopped tomatoes, and if its early in the season and the tomatoes are not at their luscious best yet, add a teaspoon or two of tomato paste.
Let it simmer for 10 minutes and add Harissa Sauce and salt to taste. If the sauce is not quite as hot as you'd like, you can add some chilli now.
Let it simmer on very low heat for at least another 30-40 minutes.
If you intend to use the sauce only the next day (or are making it to freeze), let the sauce cool in the pot until it is at room temperature and then decant into thoroughly cleaned storage containers.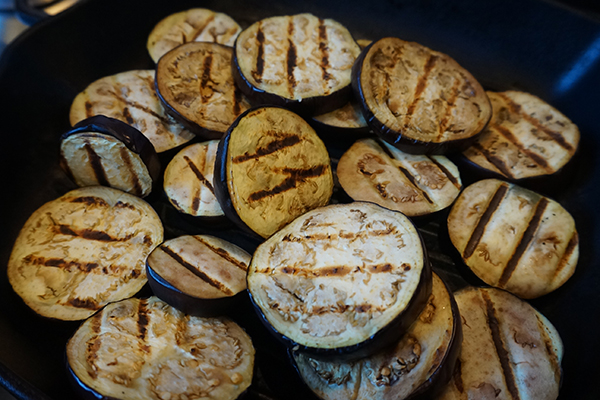 This sauce is magificent baked with griddled aubergine (eggplant).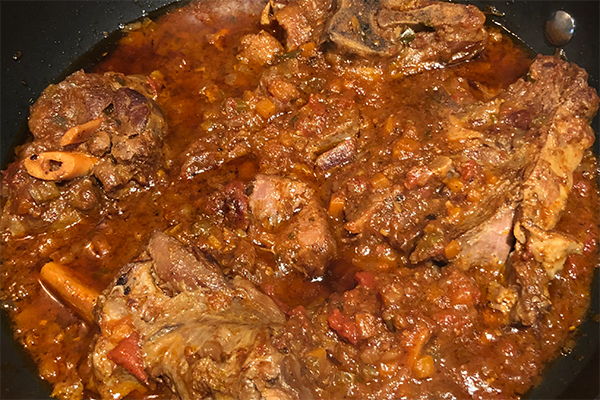 Make an excellent Ottoman style braised lamb shank dish.
Fry some onions, brown the lamb shanks and add a few chunks of peeled carrot.
Then dilute a cup of the base Harissa and tomato sauce (above) with ½ cup of water or light veg stock, add a couple of tablespoons of extra Harissa Sauce and pour over the lamb shanks. Cover and bake in a slow oven ±150&deg C for a couple of hours or until super-tender. (That is why it looks like a wreck in pictures!)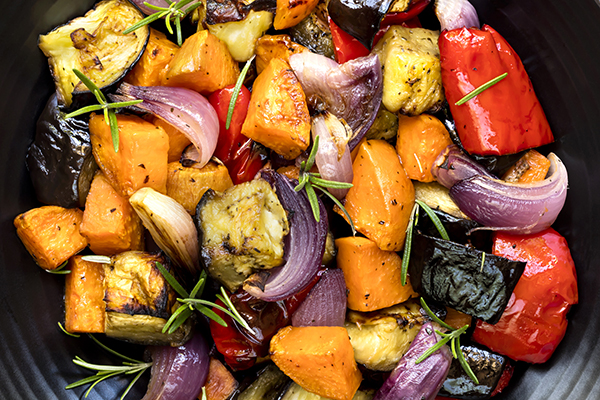 Harissa Sauce is an excellent quick boost for roast mixed veg. Add a splash to the oil used for coating the veg before it goes in the oven and once its done, drizzle on a little more jsut before serving.
The Harissa/tomato base we mentioned earlier, makes the most magnificent butterbean bake with a lightly buttered crumb crust and a parsley garnish.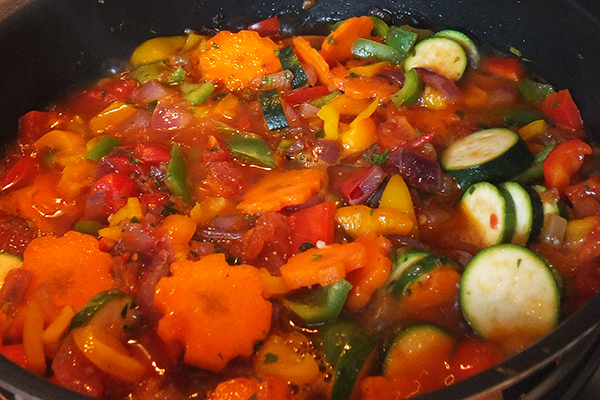 Use a half cup of the Harissa/tomato base, add a little veg stock to loosen it up a little and add a few extra spoonsful of Harissa sauce.
Chop in some carrots and let them cook until just on the ede of tender. Then add diamond-cut peppers (red, green and orange), as well as rough-cut red onions and thinly sliced baby marrows (courgettes).
Great on boiled potatoes as a side for grilled meat, or simply serve on fresh pasta.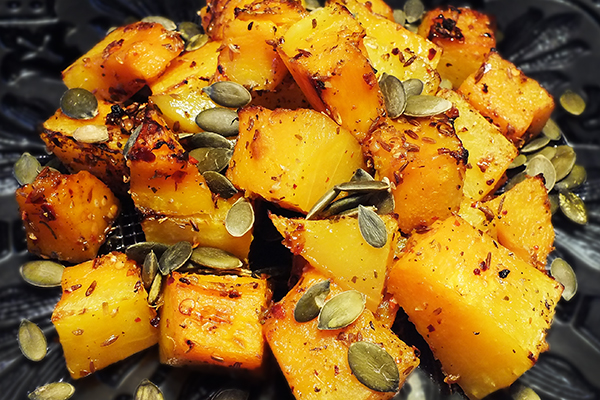 Pan-fry chunks of Blue Pumpkin in peanut oil (we always add a pat of butter for taste!). While it frying, season with salt, Ukuva's Harissa Grinder spice and cumin seeds.
Pile the pumpkin onto a serving platter and garnish with toasted pumpkin seeds. Make a dressing of Harissa Sauce, mixed into a little oil with a squeeze of lemon, and drizzle over the pumpkin just before serving.
---
Harissa Sauce is almost indescribably good in a roast butternut puree with glazed parsnip and a drizzle of argan (or sesame and peanut) oil.
Harissa Sauce is also great mixed with a splash of vinegar into minted, slightly sweetened sundried tomatoes. Pound it to a paste and spread it onto griddled eggplant - most delicious the next day.
So, there it is: Harissa Sauce is extraordinarily versatile.
The fact that it is not screamingly hot, means it can easily be used in family meals.
If there are hot-food-fiends in the party, serve a small dish of finely sliced and salted, fresh red chillies on the side - that should well and truly warm up the chilli heads!