This traditional, mild Cape Curry, is a delicious coating sauce for strips of cooked chicken and hard boiled eggs for a Briyani, or freshly fried white fish or rooties, and the perfect dipping sauce for samoosas.
Brilliant on butternut and black lentils, with roast onion & sweet potatoes, potatoes and egg salads. So good, your family and friends will think you're a spice-wizard!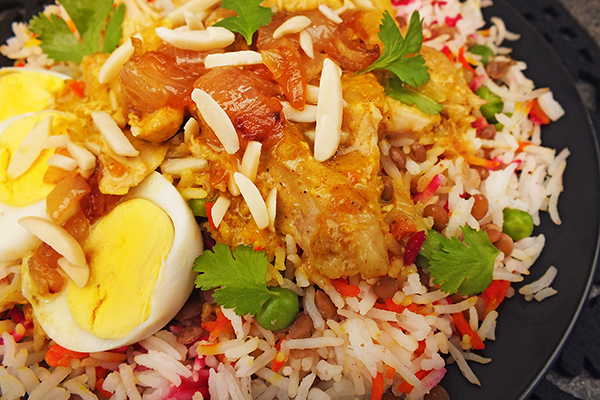 Birjani does not have to be an all afternoon cook that needs loads of ingredients and plenty of patience.
A large part of the 'secret' is in the rice.
Cook your Basmati according the the instructions on the packet, but add a couple of Cardamom pods, a stick or two of cinnamon and 3 or 4 cloves to the water.
Some people like to add lentils to the dish - we usually cheat a little by using a ⅓ of a can of lentils (drained), warmed in some butter with a pinch or two of cumin (jeera) seeds.
While your rice is cooking, make your onion base for the sauce: chop a large white onion and sweat it in butter and a little sunflower oil. When the onion is soft, add enough Cape Malay Sauce to make it saucy.
While the onion is sweating, boil some eggs to hard boiled - at least 1 per serving and allow to cool.
Gently fry your strips of chicken in some butter until just done. Add enough Cape Malay to coat, heat to almost boiling,turn the heat off, put the lid on and let it sit for a few minutes.
Cook a handful of shelled peas per serving, drain and set aside.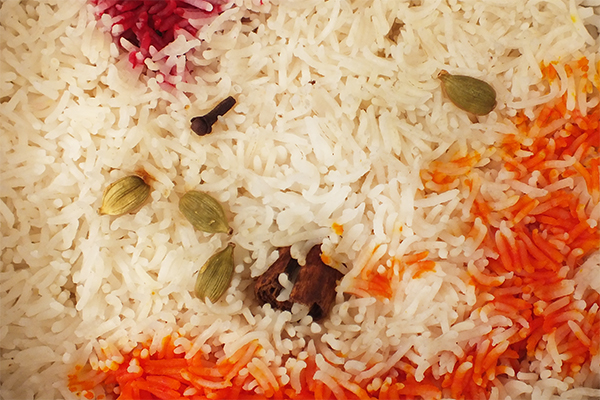 The 'aunties' of the Cape like to colour their rice - but its not essential. When the rice is done, splash a stripe of saffron yellow/orange colour as well as a smaller blob of red colour into the rice and let it sit until you're ready to serve.
Dish the rice onto a warmed platter, pick out the spices, add the lentils and peas and fluff the rice through with a fork.
Arrange the halved hard boiled eggs in a circle, pile the chicken in the middle and spoon the onion sauce over the chicken.
Garnish with slivered almonds and lots of coriander leaves and serve.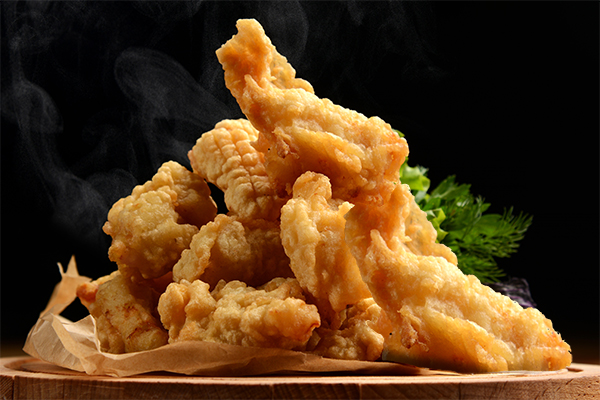 Cape Curry Sauce makes a delicious dip for fried fish...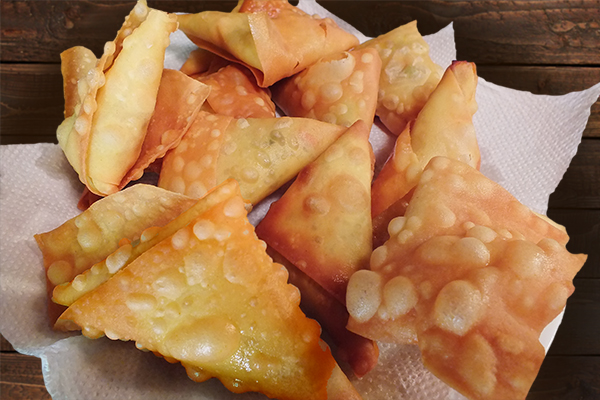 And Samoosas (of course).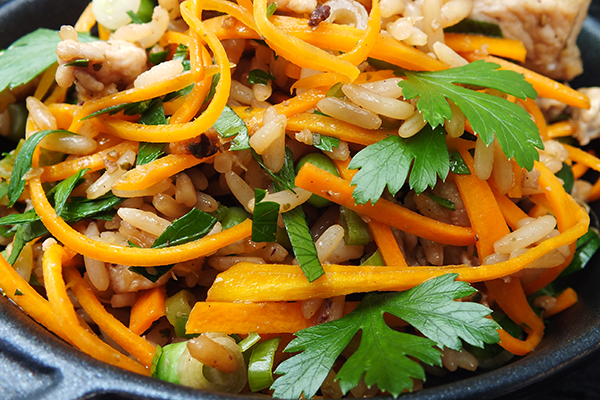 Cape Curry Sauce is just the thing for stir-fried pork with rice and carrots.
Slice your carrots into long, thin strips and a small onion into thin petals and stirfry till almost done. Set aside and add a splash of Cape Curry.
Fry off the cooked rice until just coloured and add it to the carrots and onions.
Fry off the little morsels of pork until just done and starting to colour. Add a generous splash of Cape Curry Sauce, add back the rice and veg and toss around the hot pan to warm though.
Toss through some finely sliced spring onions and chopped coriander leaf (cilantro) and serve.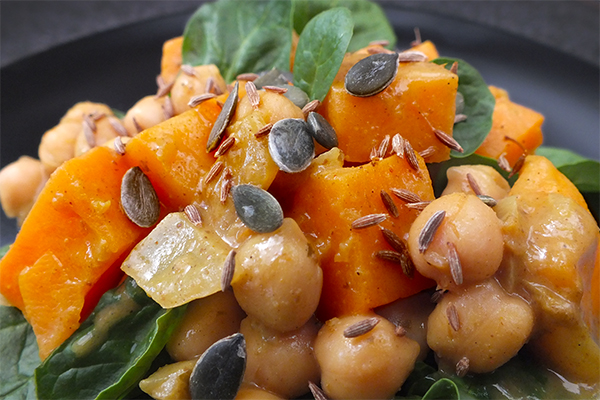 Fry off some cubes of butternut with drained chick peas and a rough chopped onion.
Splash on some Cape Curry Sauce, dish onto a bed of baby spinach leaves, garnish with toasted pumpkin pips and cumin seeds and serve.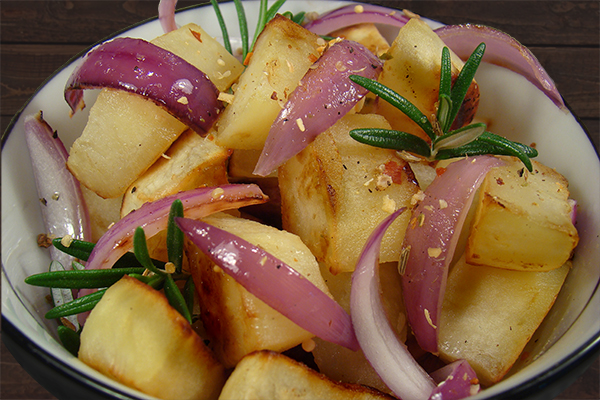 Mix some Cape Curry Sauce into a little melted butter for an excellent dressing for fried sweet potato and red onion petals.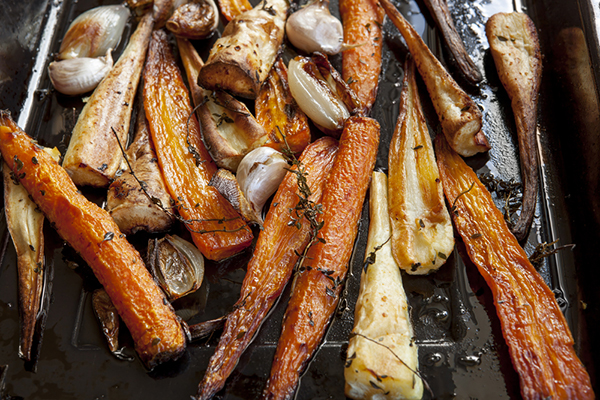 Cape Curry Sauce also makes a great dressing for roast parsnips and carrots to serve with roast pork.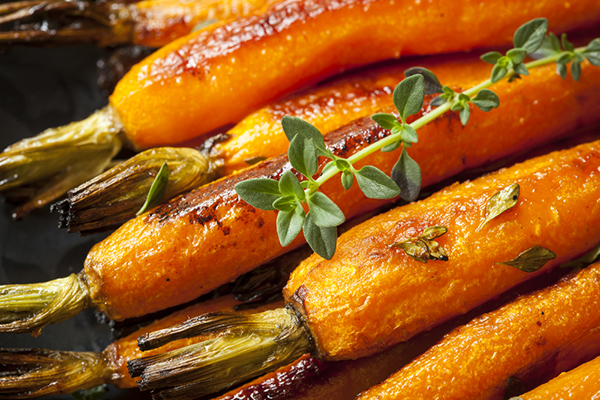 And of course, it LOVES ginger-glazed carrots!
Cape Curry is not hot - it is pitched for family meals - for those who like more heat, go ahead, add some fresh red chilli - the sauce is so well built, there's plenty of room for extra heat.