The mark of a cleverly made chilli sauce is very much about how well it behaves on innocent vegetables.
Does it polish the natural vegetable flavour, or does it drown out and dominate?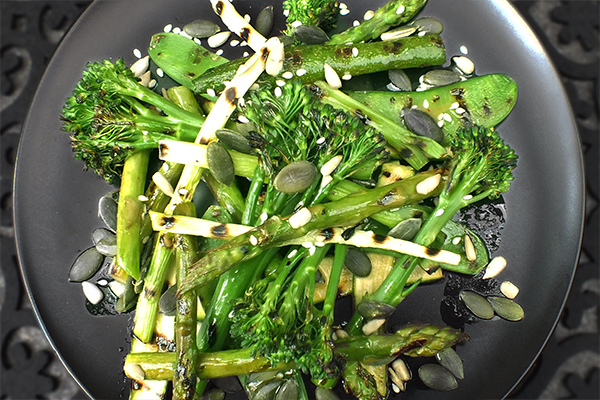 We tested Lemon Hot Drops on a "griddled Spring greens" salad: green asparagus, long stem broccoli (broccolini), thin green beans, mange tout peas and spring onions - brushed with sesame oil and a little dash of Lemon Hot Drops, before searing them in a hot griddle pan.
Dress with a drizzle of Lemon Hot Drops, a little extra squeeze of lemon and toasted sesame seeds - perfection!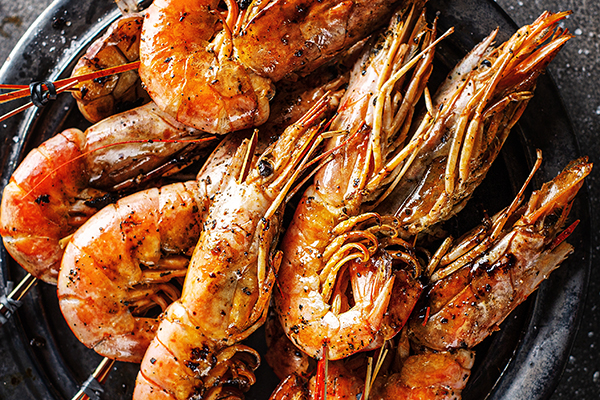 Lemon Hot Drops do great things for grilled prawns. Just put the bottle on the table - that way each person can decide how much heat they want to add.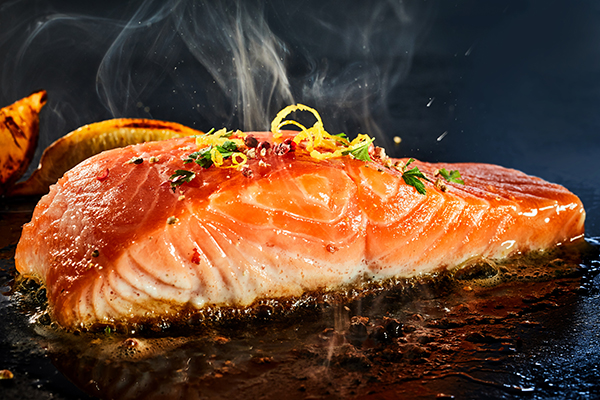 Add a splash of Lemon Hot Drops to the finishing lemon butter for perfectly charred Salmon...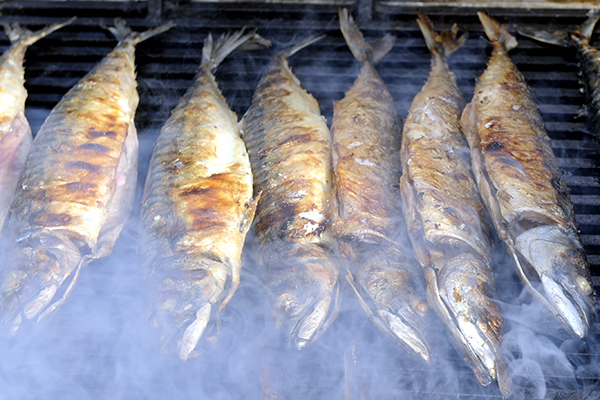 Smoked, flame grilled Mackerel is delicious with lemonny mayo, boosted with a little Lemon Hot Drops.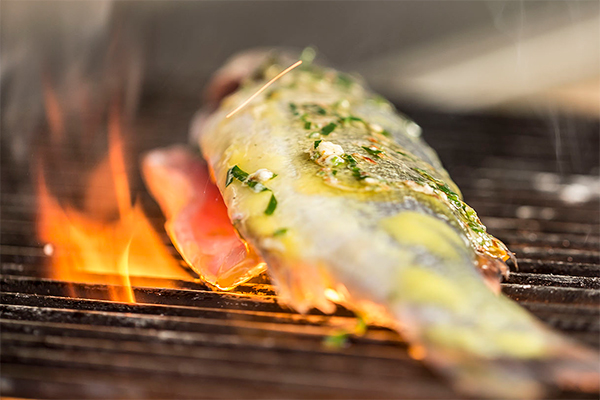 Even the lemon-parsley-garlic-butter sauce for a little flame-grilled white fish sings with a few drops of Lemon Hot Drops.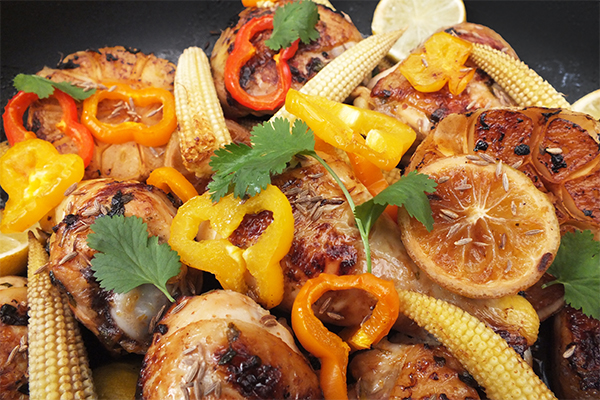 This oven-roasted lemon-chicken is so, so delicious (even though it always looks a wreck in pictures!)
Brown the chicken pieces in a pan (with a little oil), on top of the stove.
Make a butter and oil and lemon juice baste and paint it onto the chicken before it goes into the oven at 180&deg C.
Cut a whole head of garlic in half (horizontally), slice a whole lemon and pop it into the tray with the chicken after about 15 minutes.
Pro-Tip: We have the best results with our garlic if we put it cut-side down on the bottom of the pan.
Prep some mini-corns (or fresh whole kernels, or cut wheels of corn on the cob), slice up some red, orange and yellow peppers, and toss them into the oven-pan after another 15 minutes.
In another 15 minutes, test the chicken for 'done-ness' - when in doubt, use a meat thermometer - aim is at least 74&deg C. (A whole chicken continues cooking while the meat is resting, but chicken pieces, not so much.)
Remove from the oven and before serving, jiggle the pan around a little - brings the juicy goodies in the bottom, to the top.
Sprinkle on some toasted cumin seeds and fresh coriander-leaves (cilantro) and serve.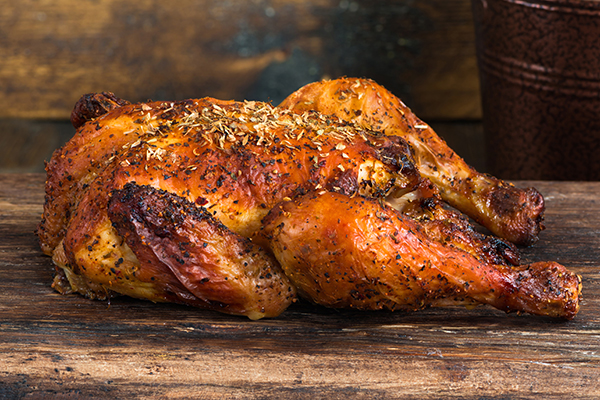 Serving a grilled chicken with fries and salads? Make a mayo dip with a splash of Lemon Hot Drops. Also, put the bottle on the table for those who want a little extra (there is always one...).
Pan-fry some chicken pieces until they are done. We seasoned with Poultry Seasoning with a little extra lemon.
Slice a white onion and sweat it gently in some butter and olive oil. Add some sliced red and yellow peppers and some crushed garlic and cook until the peppers are just tender. Add some pitted green olives and shake them around to warm through. Season and add a generous splash of Lemon Hot Drops.
Perfectly delicious with mashed potato!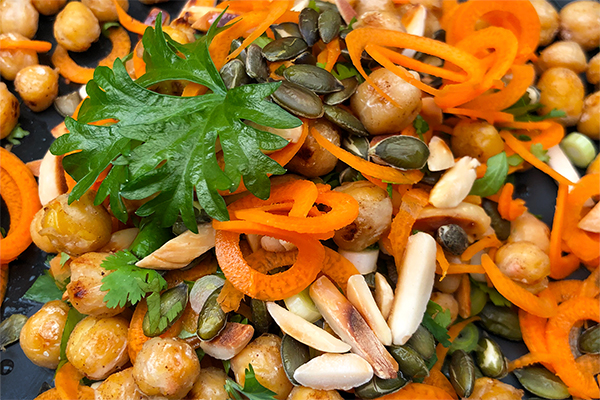 This warm, chickpea and carrot salad is a great quick-lunch for chilli-fan vegivores.
Gently fry a can of drained chickpeas, a generous handfull of chipped almonds and an equal measure of pumpkin seeds until just lightly toasty.
Spiralise a couple of young, sweet carrots and mix with a few finely sliced spring onions and fresh coriander leaves.
Toss the whole lot together with some Lemon Hot Drops, a squeeze of fresh lemon and a splash of salad oil.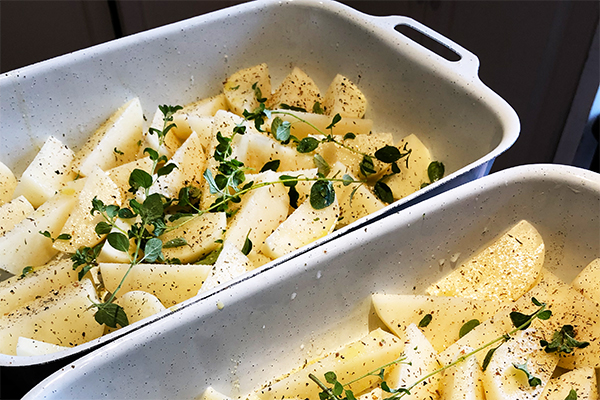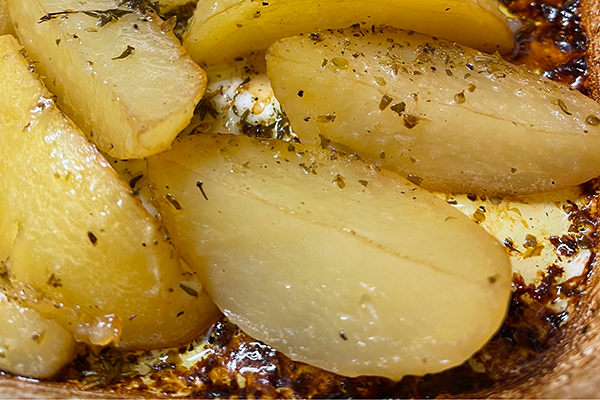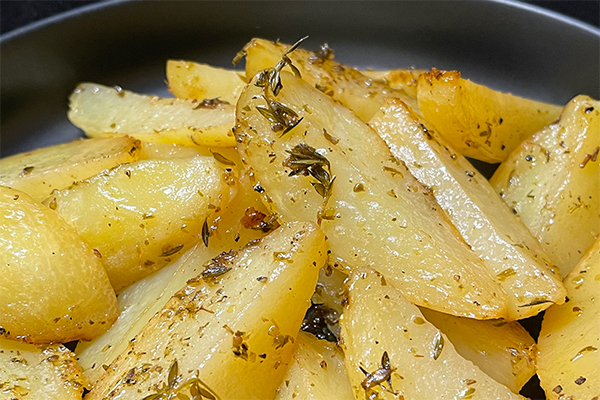 Lemon Hot Drops works realy well on potatoes too. When the chilli-fans are in the house, we add a little Lemon Hot Drops to the Greek Lemon Potatoes...
Peel and cut 6 large potatoes into wedges.
Put them into a fairly high sided oven-dish and pour over a mixture of 6tbs olive oil, juice of 1 large lemon and a teaspoon of Lemon Hot Drops. Shake to coat evenly; then sprinkle with salt and crushed, dry origanum. If you have a sprig of fresh thyme or origanum - add it on top for extra herbiness.
Pour 500ml of boiling water into the dish and pop it in the oven at 180&deg C for about one and a half hours.
If you remember (and we never do), give the pan a little jiggle every half-hour or so.
Delicious with lamb, chicken, roast pork or fish.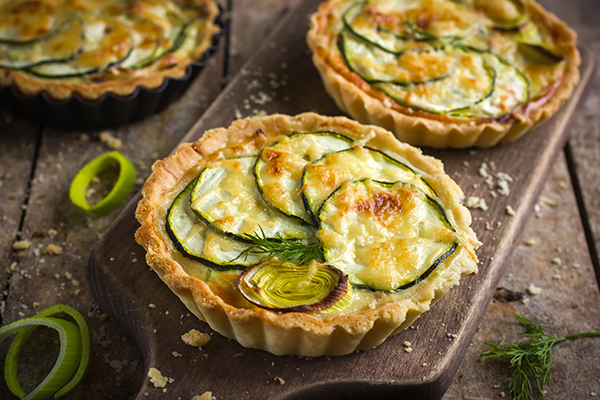 A little secret with green veg or leek quiches. No one is quite certain what they're tasting, they just know its delicious. A small teaspoon of Lemon Hot Drops in the white sauce (Bechamel) of the quiche gives it just a little tingle to cheer on the cheese!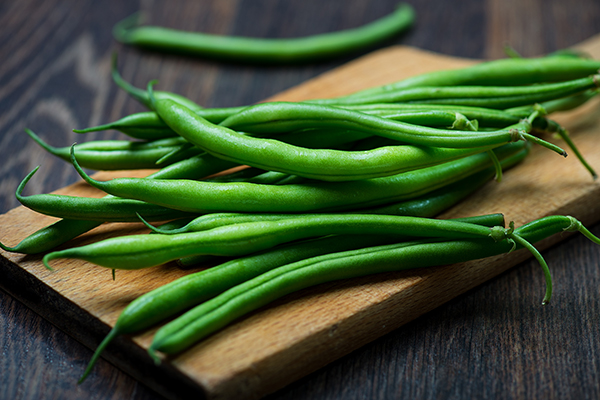 And finally, there's green beans... (always!). A little drizzle of Lemon Hot Drops adds just a tiny zip to the lemon-garlic-butter dressing for tender steamed green beans.