Wisdom from a wise cook: black pepper is certainly perfume for food... but can be lonely (like one hand clapping). It needs some support if it is really going to shine. A bit of chilli and ginger does exactly that - it gives black pepper the platform to stand on, so it can be its very best!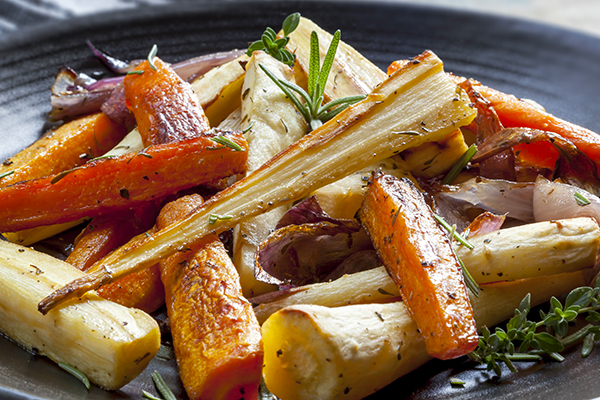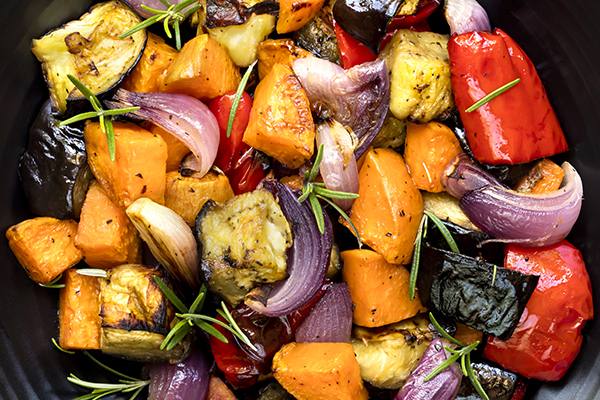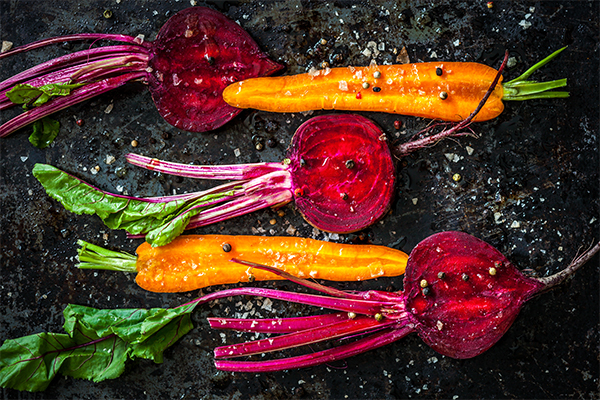 Like salt, Chilli & Ginger Pepper is the 'secret-spice' flavour foundation for roast vegetables - whether you're roasting roots, mixed vegetables or tomatoes with peppers and onions... It plays nicely with any herbs you choose to add and it does magically marvelous things to garlic.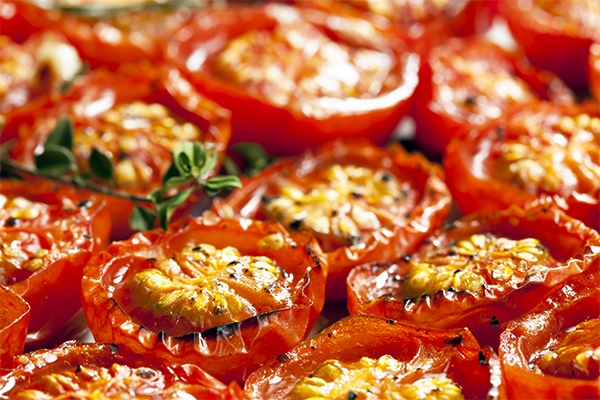 PRESERVED SEMI-DRY TOMATOES
Our tomato-year always ends with a half-bucket full of slightly over-ripe baby tomatoes. They may not be 'insta-worthy' salad specimens, but they carry the flavour of late-Summer in their flesh and since they've ripened on the vine, they are super-sweet.
Slice the tomatoes in half, set them in a single layer on a flat baking sheet and add a light grinding of Chilli & Ginger Pepper and a sprinkle of Savoury Salt.
Pop them into the oven at 180°C for 10 minutes, then turn the oven down to about 130&degC and let them slowly dehydrate to 'half-dry' (semi-sec) stage. This could take about an hour - but check them every 20 minutes - if moisture builds up inside the oven, leave the oven door open a crack for 10 minutes or so...
When they look right (like the specimens above), take them out of the oven and pack them fairly tightly into warmed, sterilised jars.
Pour over a hot vinaigrette: in a large pot (make about ¼ cup for every 250ml jar you're bottling) heat together 1 part vinegar; 1 part sunflower oil; 2 parts olive oil; a generous grinding of Chilli & Ginger Pepper, warmed to hot (85° C) with a clove of garlic and a fresh bayleaf, salt to taste and a bit of sugar (only if your tomatoes are not the very sweet variety).
Seal the jars tightly and turn upside down to cool. If stored in the coolest, darkest part of the store cupboard, they should last a couple of months in perfect condition. At worst, we found they darkened after about 6 months - but here, they seldom last long enough to darken.
The aim of preserving them was to save them from the compost bin - not to save them for the next generation - so use them :-)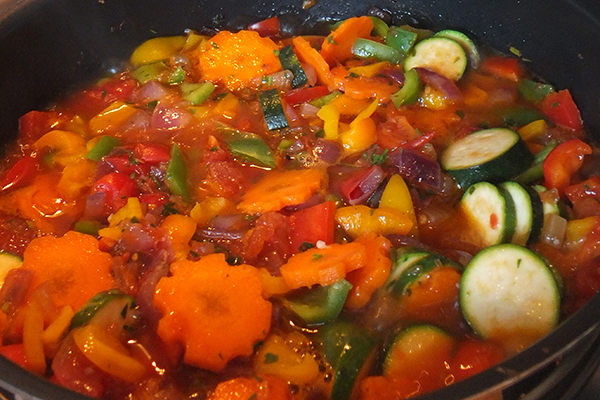 MONDAY RATATOUILLE
There was a time when 'meatless Monday' collided with an entire family's over committed Mondays, and dinner often included feeding one or two hungry teens who were hanging out before the evening's drama club meeting.
This meant pre-cooking an enormous pot of ratatouille on Sunday night.
The central secret to this dish is to start with the classic finely chopped celery, onion and carrot base (seriously, the man of the house says its therapeutic to hand-chop - I prefer to put it through the food processor!), and gently cook it together in some cooking-grade olive oil until it is just about to start browning.
This is when you add a couple of cloves of crushed garlic, a generous grinding of Chilli & Ginger Pepper, and some Savoury Salt. Cook for a minue or two in the oil. Next, add a tin or two of chopped peeled tomatoes, some tomato paste and oreganum.
Then, add the vegetables that will need the longest cooking time - like wheels of carrots. Let it boil for 10 minutes or so, then add the green and red peppers and the chunks of aubergine (or butternut) and boil for another 5 minutes. If you're going to save the dish for the following day, take it off the heat and let it cool thoroughly before refrigerating for the night. If you're making ahead, this is a good place to freeze your dish.
10 minutes before serving, warm up the ratatouille and add some finely sliced baby marrows - allow to cook gently for 5 or so minutes.
Serve with heaps of pasta, lots of cheese and fresh baguettes.
Often, recipes say to add salt and black pepper... Replace the black pepper with Chilli and Ginger Pepper - promise, it is a flavour-revelation.
So, keep the Chilli & Ginger Pepper where you can reach it easily while you're cooking - you'll need it often!