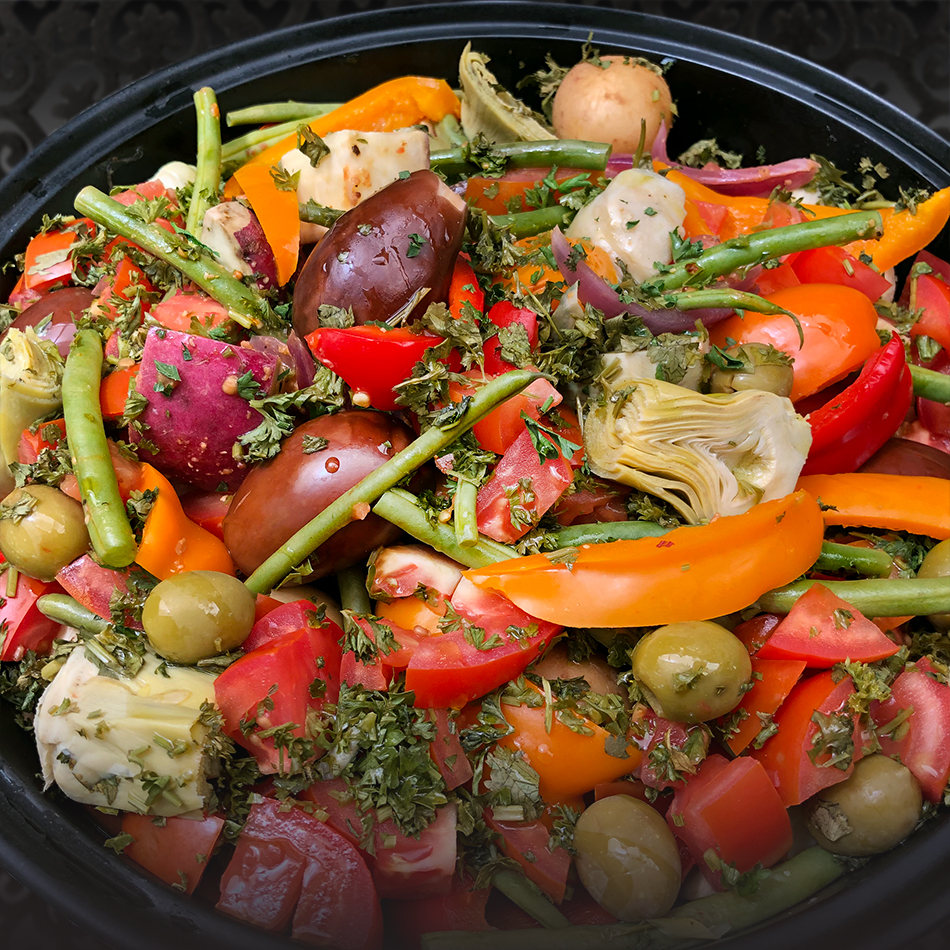 &nbsp
SHOPPING LIST
Serves 4
2 red onions - halved and sliced
90ml Olive Oil
60ml Sundried Tomato Mustard
1 Aubergine - cubed (or 3 small aubergines, halved)
6 new potatoes (halved)
1 red sweet potato (cubed)
1 red and 1 yellow pepper (sliced)
6 artichoke hearts
100g green beans (trimmed)
4 tomatoes (chopped)
85g pitted green olives
15g flat leaf parsley - chopped
15g coriander - chopped
Savoury Salt
HOW TO MAKE IT HAPPEN...
Pre-heat oven to 180°C
Heat oil in a pan, add the sliced red onions and sauté a little. Add 60ml Sundried Tomato Mustard and transfer to a tagine.
Add all the prepped vegies and about half the chopped coriander and parsley, stir to mix and cover the tagine. Place in the oven at 180°C and bake for 40 minutes, or until the potatoes are tender.
Serve with Cous Cous, garnish with the remaining chopped coriander and parsley.
PRO-TIP If you do not have a tagine on hand, a casserole dish with a well fitting lid will work too - but you may need to cook it for a little longer.