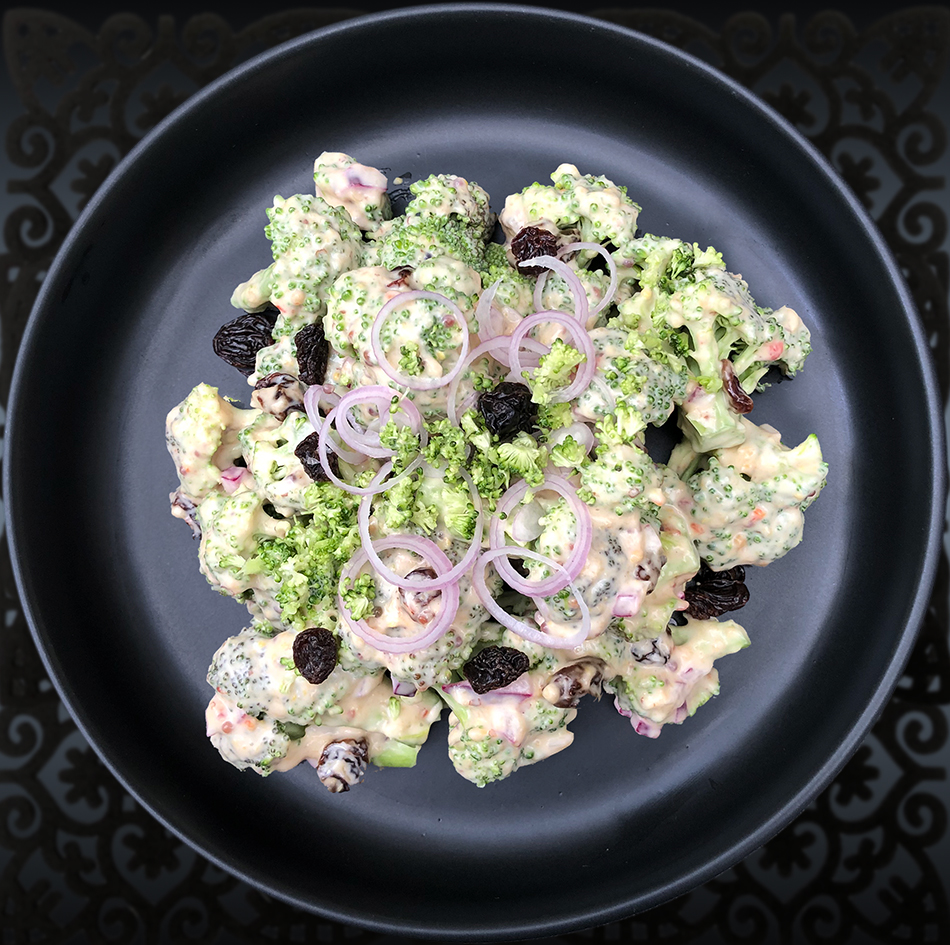 &nbsp
SHOPPING LIST
Serves 4
250ml good quality Mayonnaise
90ml Pepperdrop Mustard
450g Broccoli Florets
1 small red onion - sliced thinly
125ml Raisins
Savoury Salt
HOW TO MAKE IT HAPPEN...
Mix mayonnaise, Pepperdrop Mustard and 60ml Water.
Clean and trim 450g broccoli florets to bite size chunks.
PRO-TIP &nbsp If you have super-fresh, first of the season harvest, young and tender broccoli, wonderful - add it to the salad as is. If your broccoli is not perfectly tender and sweet, either blanch the florets in boiling water and refresh them in ice-water or, briefly (as in 3 minutes) pop them into the steamer and allow to cool.
Slice the red onion. If it is a sweet and mild onion (trust me, you'll know as soon as you slice it!), use as is; if it is robust in flavour (or if you do not like raw onion taste to be too 'forward') soak the red onion in cold water with a pinch of salt and drain after 10minutes.
Mix together the prepped broccoli and onion and raisins and dressing. Taste for salt and serve.