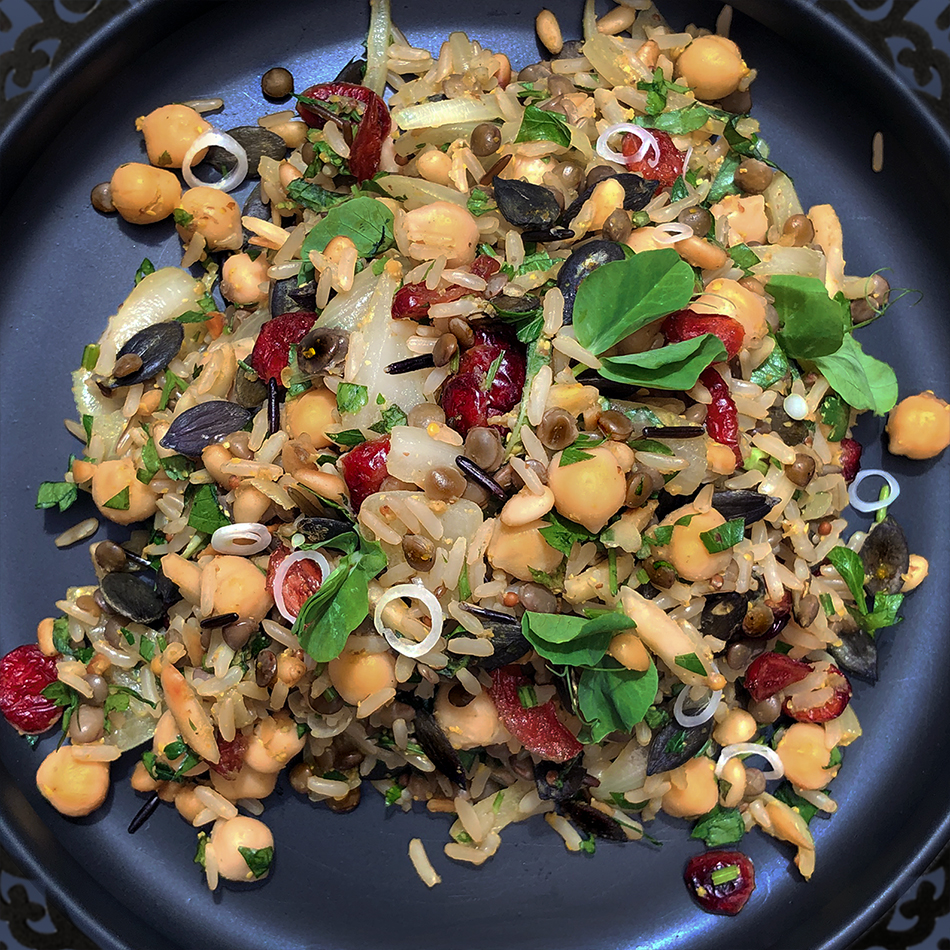 &nbsp
SHOPPING LIST
Serves 4
1 white onion - finely chopped
30ml Olive Oil
30ml Honey Mustard
1 can of Chickpeas (drained)
1 can of Black Lentils (drained)
3 spring onions - thinly sliced
300g cooked brown & wild rice
60g Pine nuts (lightly toasted)
60g slivered almonds (lightly toasted)
30g pumpkin seeds (lightly toasted)
60g cranberries - chopped
30g flat leaf parsley - chopped
20g mint - chopped
Savoury Salt
HOW TO MAKE IT HAPPEN...
Lightly fry the chopped white onion in 30ml olive oil until just cooked. Stir in the Honey Mustard. Drain 1 can chickpeas and 1 can lentils. In a large bowl, add all the other ingredients and stir to combine - taste for seasoning - it might need a touch of acid - a splash of lemon or white wine vinegar.
Garnish with pea-shoots if available and if cranberrries cannot be found, pomegranate jewels are great too!