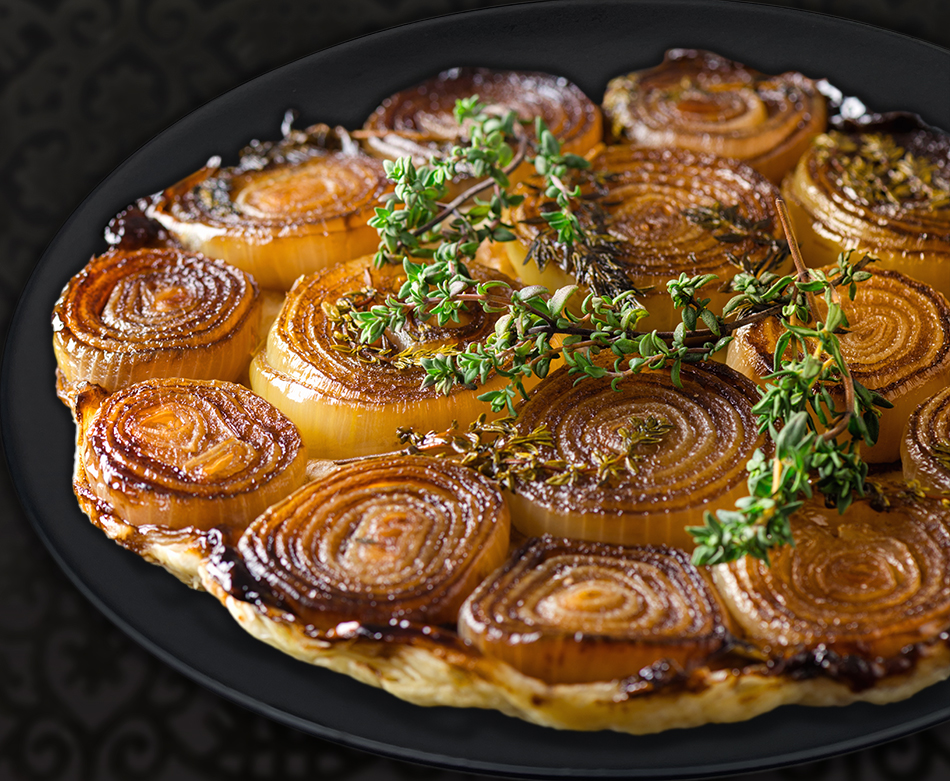 &nbsp
SHOPPING LIST
Serves 4
400g Puff Pastry
15ml Sugar
30ml Butter
30ml Dill Mustard
2 sprigs Thyme
5 Onions, sliced into thirds.
100g Feta, crumbled
HOW TO MAKE IT HAPPEN...
Preheat the oven to 200°C.
Lightly roll the pastry so that its about 3-4mm thick (you dont want it too thin!). Cut the pastry into a circle ± 3cm bigger than your pan (you're looking for about 15mm 'over-hang' all round).
Spread the mustard over the pastry disc, prick it with a fork in several places and place in the fridge until needed.
Heat the butter, sugar and thyme in a pan and cook until it starts to caramelise.
Place the onions cut sides down into the pan and cook slowly over a gentle heat until the onions are golden and just starting to brown on the underside.
Cover the onions with the pastry and tuck the pastry overhang into the sides.
Bake for 25 minutes.
Once golden, turn out and sprinkle with Feta cheese.
A really interesting alternative to the Feta, is to dress the tart with slices of ripe fig, some crumbled Gorgonzolla and a light sprinkle of Fig Balsamic Infusion. Serve with a green salad and some Prosciutto on the side.