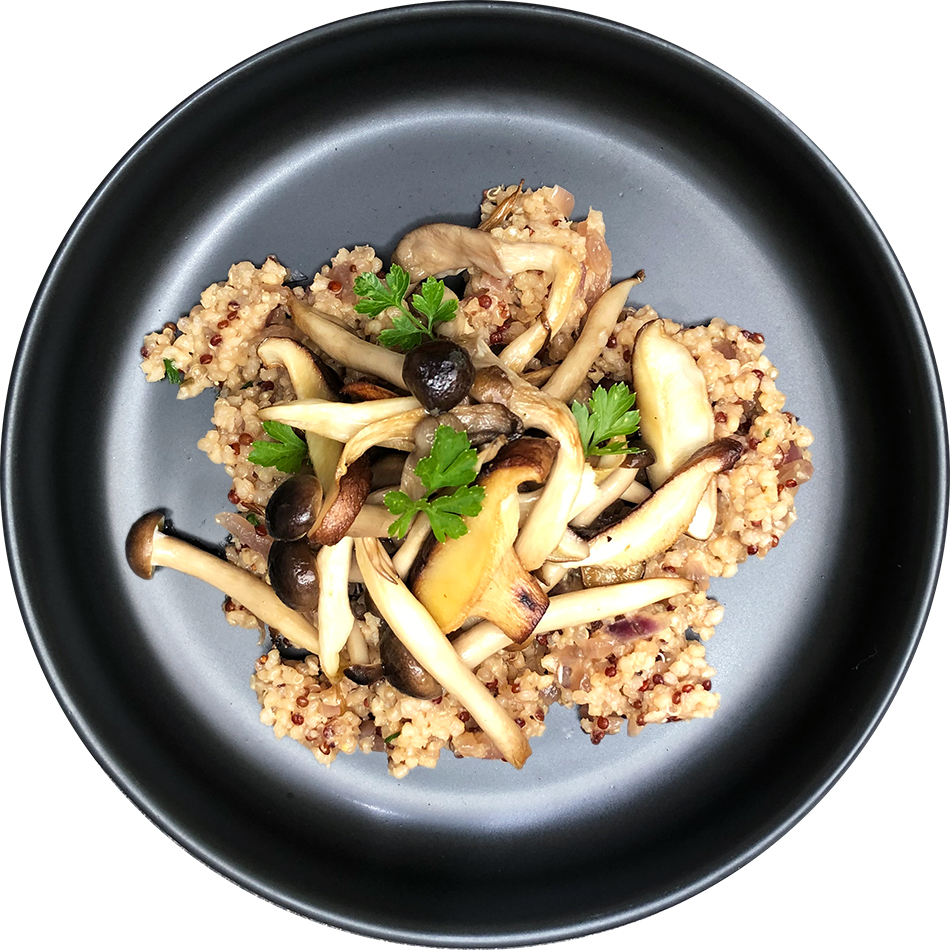 SHOPPING LIST
Serves 4
5 cups of vegetable stock
1 large white onion - chopped
1 or 2 cloves of garlic - crushed
90ml olive oil
pat of butter (optional)
375ml Quinoa
60ml dry white wine
350g of mixed Wild Mushrooms
Savoury Salt
30ml Cape Treasures Dill Mustard
Small bunch of fresh dill
---
HOW TO MAKE IT HAPPEN...
Heat 800ml of vegetable stock and allow to simmer.
Gently fry the diced onion in 45ml olive oil until just golden and transparent. Add the crushed garlic and fry for another minute.
Add 375ml quinoa and lightly fry. Once the quinoa has absorbed the juices in the pan, add 60ml white wine.
Cook until all the wine is absorbed. Then add stock, one ladle at a time, allowing the stock to be absorbed between each ladle full of stock added.
When all the stock has been added, put a lid on the pan, remove from heat and set aside to rest.
Gently fry 350g mixed wild mushrooms in 45ml olive oil (add a pat of butter if you like) and season with Savoury Salt.
Before serving, stir 30ml Dill Mustard into the quinoa with some chopped fresh dill.
Serve the mushrooms on top of the risotto.