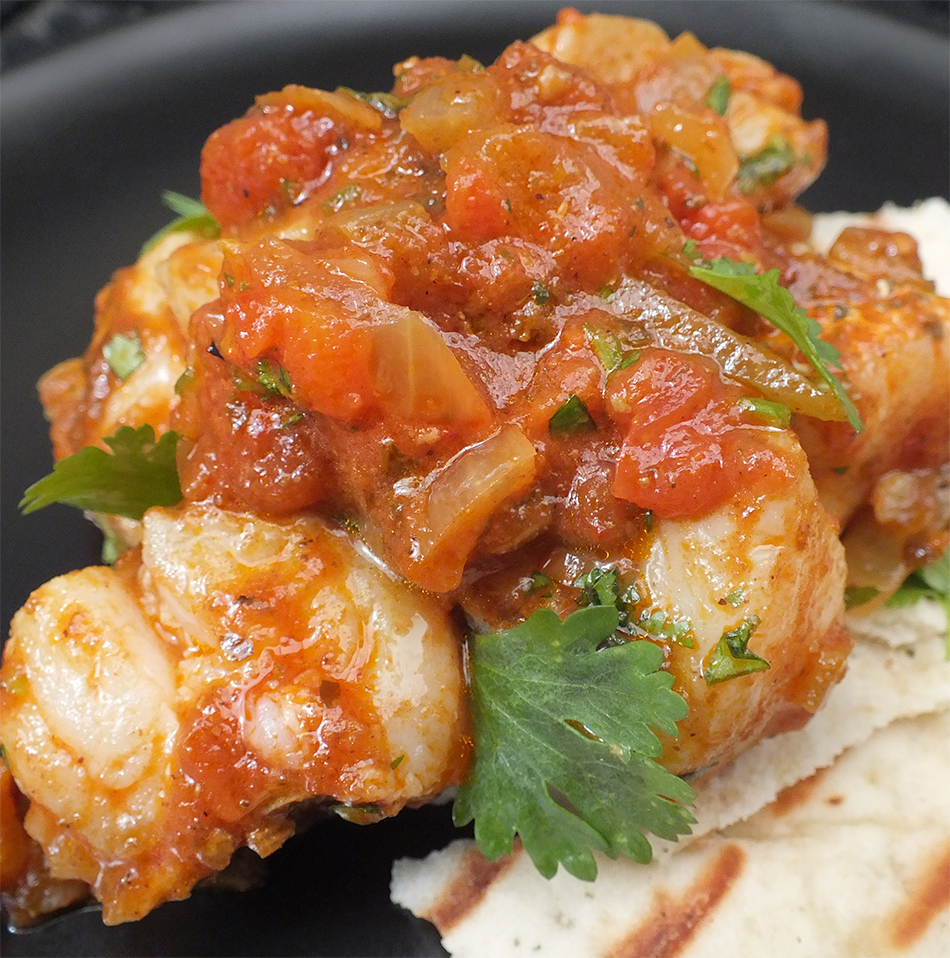 Tremendous depth of spicy (not hot) delight and layer, upon layer of curry flavour: coriander, star anise, fennel, cumin, cinnamon, clove, ginger, fenugreek, curry leaves and chili... and if it's not hot enough to your liking - add more chilli, the spice base is robust enought to handle it!
Do you have NO time to cook? Make this fish curry that's almost impossible to get wrong. Quick to cook - it is practically 'fast-food' - except it tastes like many, many kitchen hours went into the making of it.
---
SHOPPING LIST
Serves 4
600g Hake or firm white fish or cleaned and shelled prawns (or a mixture of prawns and fish)
45ml peanut oil
50ml Cape Treasures RED Curry Paste
1 large onion, finely chopped
1 x 400g tinned, chopped, peeled tomato
50ml water
Savoury Salt to taste
125ml Coriander leaves, chopped
---
NOW MAKE IT HAPPEN...
Cut fish into 2cm pieces. Leave prawns whole.
Heat oil in pan. Add the onion and cook until tender. Add the curry paste and fry for 1 minute. If the mixture is fairly dry, add a slash of water. Cook gently for 1-2 minutes.
Add tomatoes. Cook for 5 minutes on low heat.
Adjust seasoning if necessary (this is where you taste for salt and chilli-heat).
Place the fish (or prawns) gently in the pan and spoon the sauce over it. Simmer until fish is cooked. Continue to spoon sauce over fish. Take care not to overcook the fish.
Sprinkle chopped coriander over fish and fold through gently (do not break the pieces of fish).
Serve with Naan bread and garnish with a few whole coriander leaves. Also delicious served on Basmati Rice, Jeera rice or Rooties.